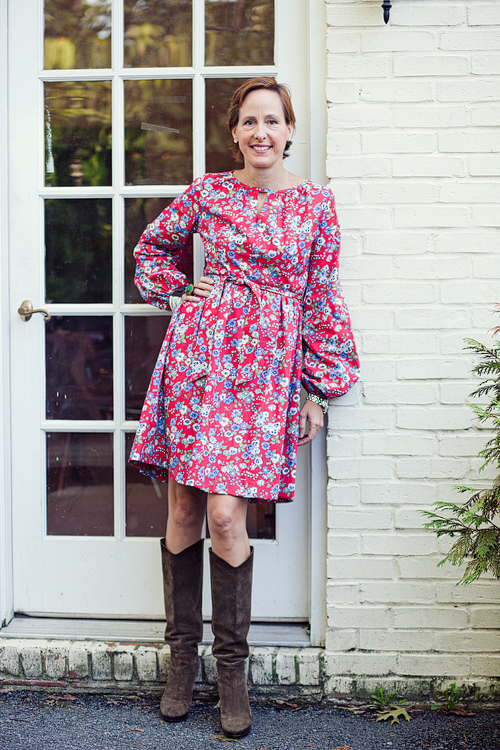 Photographed in Nashville, TN
Raised in:
Long Island, New York
Lives in:
Nashville, Tennessee (for 17 years!)
What have you come to love about the south:
How nice everyone is, how family oriented people are, and the weather.
Now would ya look at that:
Founded Kayce Hughes 13 years ago as a kids line, launched the women's line 6 years ago. Sporting the red pansy Brooke Dress from her Fall 2011 collection.