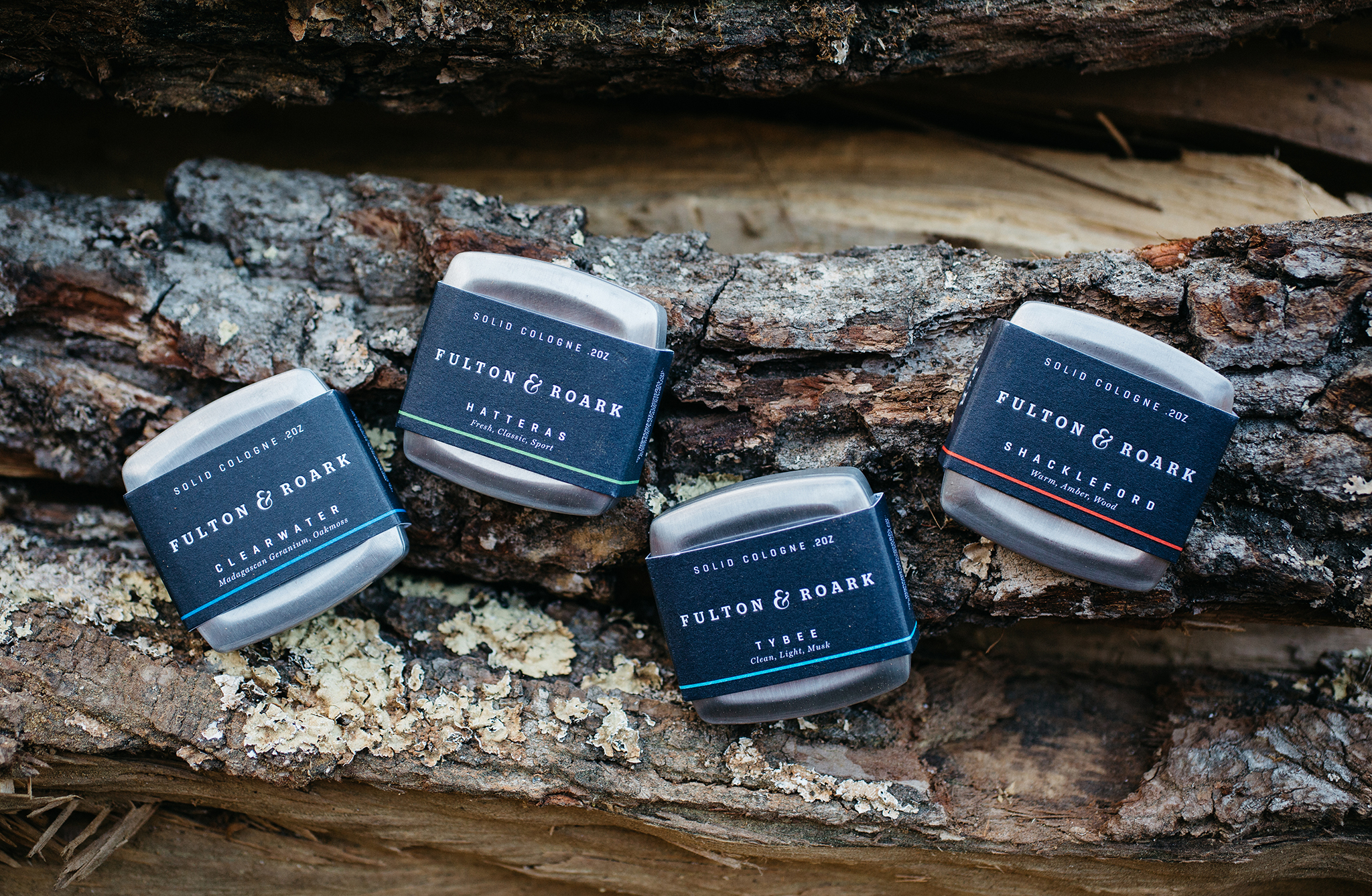 I came across Fulton & Roark in a menswear shop a few years ago. I was instantly attracted to the packaging – the sleek design, the weight to it, and of course, the scents. All four of them. And I'll be honest, I'm a tough woman to impress with cologne. Mark's worn the same few as long as we've known each other, and I own only one perfume.
The Winston-Salem based company touched base recently and I was really excited to partner up to share their products with y'all, in case you're not familiar. Here's a brief introduction to their story and products, just in time for Father's Day!
Founders:
Allen Shafer & Kevin Keller
Raised in:
Dallas, TX (Allen) and Atlanta, GA (Kevin)
Lives in:
Winston-Salem, NC
Tell everyone about the company:
We're a men's grooming company that is built around the way men operate. While that sounds like marketing speak, we really mean it. More than ever, men are really receptive to the idea of taking good care of themselves. But as we were getting started, we noticed that most of the companies out there were really just re-purposing women's products that have been on the market for years or doing exactly the same thing that has been in the men's grooming world forever. We're trying to do a little more than that, by taking a couple of steps back, and thinking about how men get ready, and trying make products around their specific needs.
Why solid cologne:
This was our first product, because in a lot of ways, I think it's the product that is in the most dire need of improvement. I've always really been a cologne fan, but trying to get a glass bottle of super-intensely scented liquid through the airport, in and out of your gym bag, etc. is a ridiculous process. It only takes one broken or leaky bottle in your life (especially if you're away from home and smelling like "that guy")  to consider swearing off cologne entirely. Then there's the application itself…that balancing act of smelling too strongly and not smelling at all. So, a solid, super-concentrated wax-based cologne in a metal container that can fit in your pocket solves a lot of those problems. You apply just a little to your pulse points, and you're good. Plus, we designed the container so that it can go anywhere, from your dopp kit to a pair of dress pants (which makes for easy re-applying wherever you are).
And your other products:
From there, we launched several more products aimed at making getting ready for a guy a much more enjoyable experience. We've put out an ultra-slick shaving cream that hydrates your skin while you shave, which means your skin actually feels better after you shave. We launched a bar soap that has Moroccan clay and oatmeal flour to gently exfoliate your skin whether you use it with or without a washcloth. Most recently, we have launched individually packaged aftershave wipes which soothe and tone your skin after shaving…or actually anytime you're need a little refresher. They feel nice and cool against your skin and have just the right amount of liquid to do the job. Looking ahead, we have a few more things in the works that we're really excited about. Our plan is to keep creating products that are innovative in their own ways to make a guy's grooming ritual a pleasure.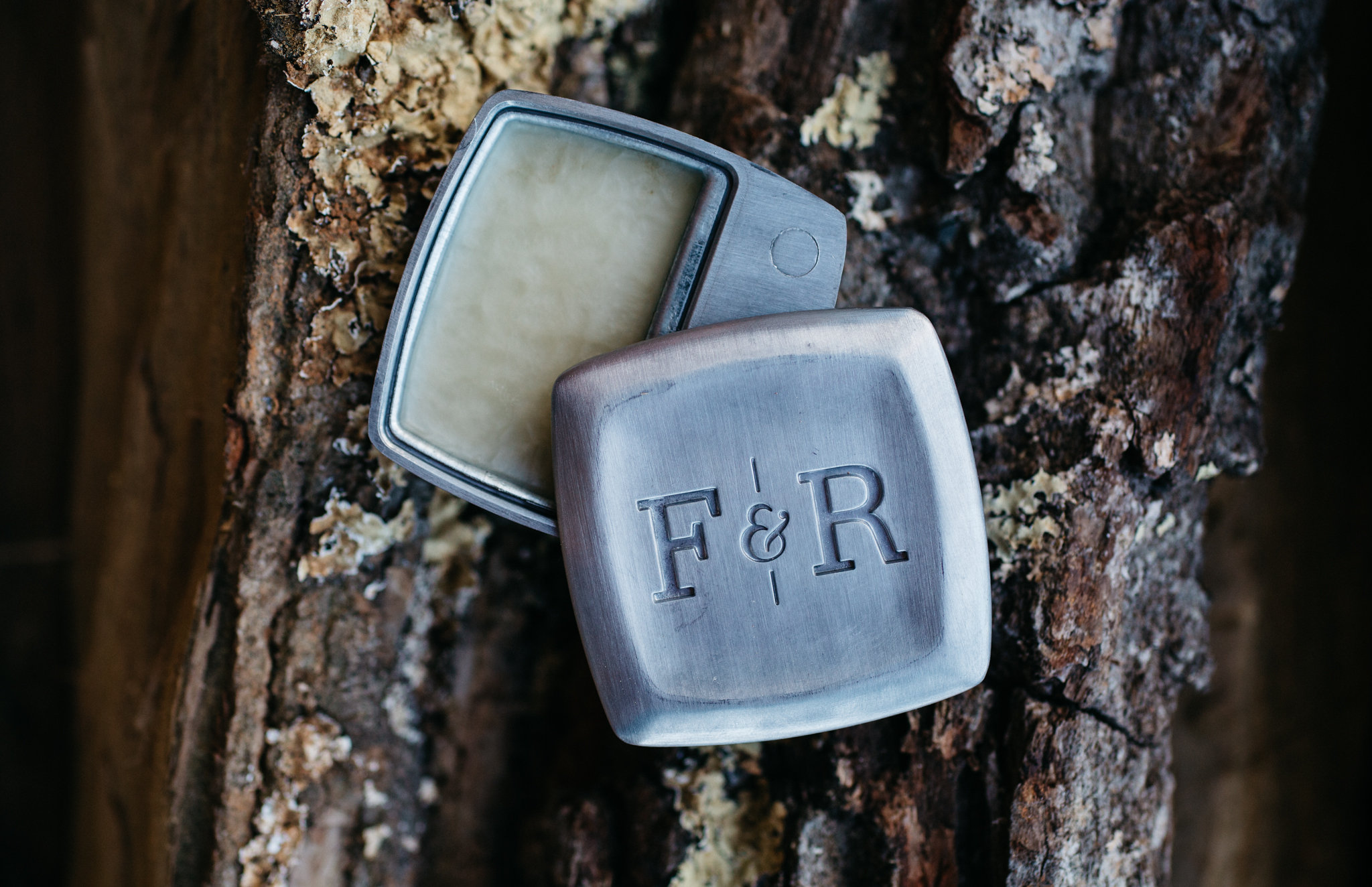 Cologne fragrances:
____
With Father's Day coming up, Fulton & Roark are extending a 15% discount for all products.
Use code BDS15 at checkout!