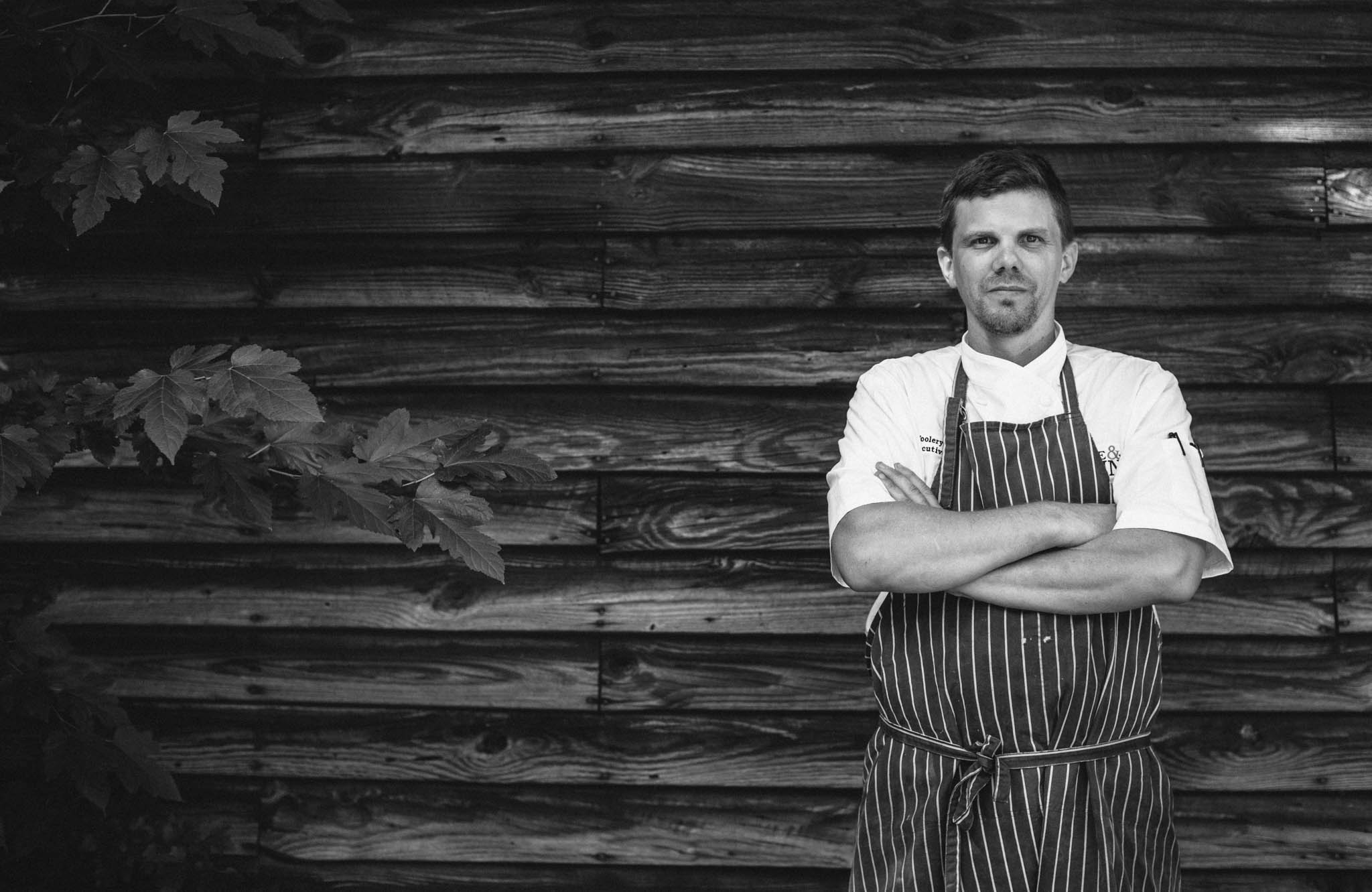 Photographed in Roswell, GA
Raised in:
I trace my roots to Louisville. That is where most of my cooking style comes from. Most of my family is from some part of Kentucky. I was raised in Upstate New York in Syracuse most of my life.
Lives in:
Roswell, Georgia. My wife and I love the small town feel but able to make it to the city whenever we want. 
Favorite dish on the current Table & Main menu:
When people ask me what my favorite dishes are on the menu its hard for me to give an answer. In some way shape or form they are all my babies and have some kind of story behind them in my life. The one that is closest to my heart are my pinto beans. It was something my grandmother always made for me when I went to their house. It is my comfort food with fresh green onions and crumbled cornbread. 

What would your three course, final dream meal be:
My dream three course meal would start with a fresh pasta made cacio e pepe with white truffles, then a second course of a large tomahawk ribeye reverse seared in a cast iron skillet with foie butter over Liz Porter's big fat grits with a heavy oatmeal stout. I'd probably finish it off with a good cheese course and an old port. 

Favorite spot in Roswell (besides Table & Main, of course):
Osteria Mattone for their fresh pasta and Foundation Social Eatery for Chef Mel's California take on Georgia food. 
Now would ya look at that:
Table & Main's Executive Chef, Woolery "Woody" Back.