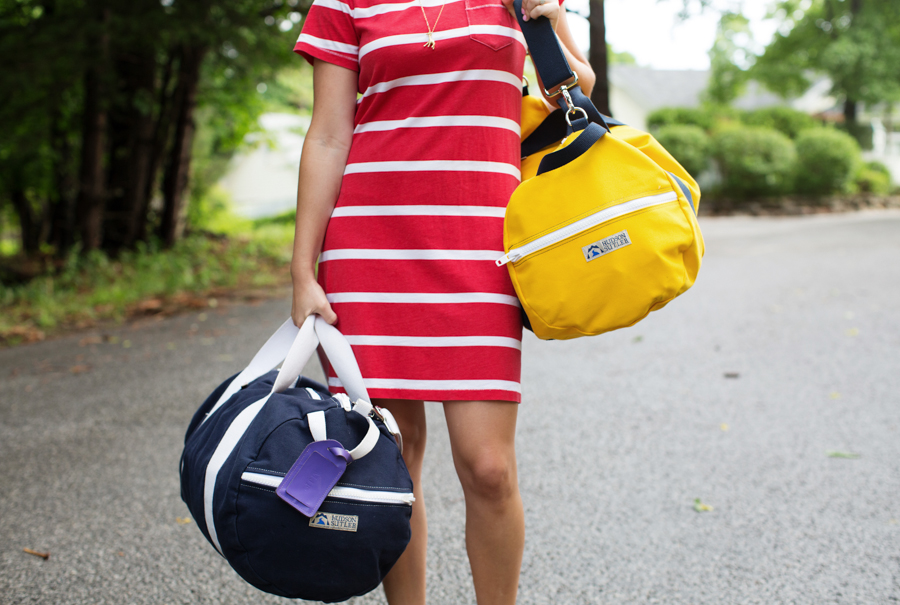 Photographed in Eureka Springs, AR
Hudson Sutler Oahu Commuter Duffel (on sale for $85)
We've been Hudson Sutler fans since the minute we discovered them. And as you've seen here before, we've also been Huckberry fans since the minute we discovered them.
I recently chatted with Grant Hewitt, the man beehind Hudson Sutler, and we thought it would be fun to collaborate with a little travel series this summer on Back Down South. Mark and I use their bags on the regular, and I'm traveling quite a bit this summer around the South and beyond. I wanted to photograph their Weekender duffels taking trips with me. This idea grew into one of my favorite oppurtunites I've had to date: curating a shop on Huckberry.
Over the next few months, I'll be adding products to the shop (stay tuned on Instagram, FB, Twitter), as well as photographing some of my favorite ones that go on the trips with me. The shop is filled with items that I think are perfect for summer travels and adventures, so click the image below to check it out and do some shopping!

Special thanks to Hudson Sutler and Huckberry for providing some products for us to use on our travels.