Designer Adam Gatchel is the man behind Southern Lights Electric. Originally from Chicago, he moved to Nashville in 2002 to pursue a career in music. In 2011, after 7 years on the road as a drummer, he transitioned into lighting design and began the company with his wife Jamie. If you check out his gallery, you'll realize that if you've been anywhere that's somewhere in Nashville, you've been under his lights (i.e. Pinewood Social, Rolf and Daughters, Two Ten Jack).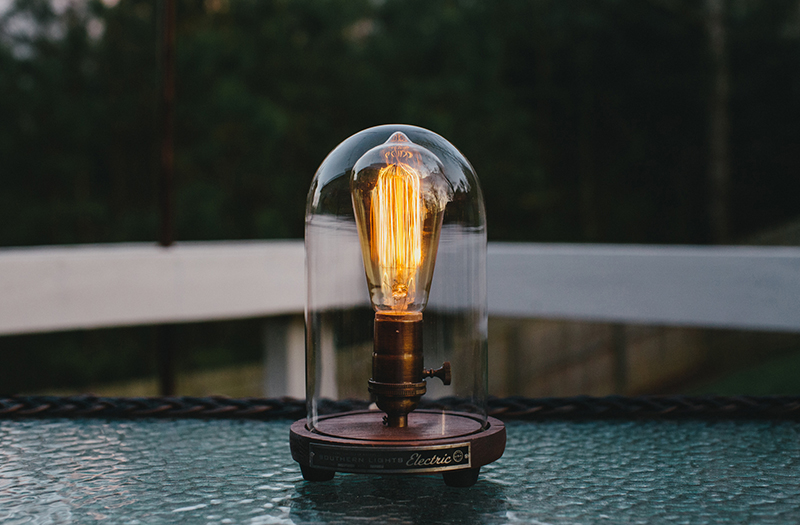 Huckberry introduced us to his work by way of the Original Bell Jar Table Lamp. The wood base is manufactured in their Nashville workshop and each name plate is silk screened by hand. And c'mon. Who doesn't love an exposed Edison bulb?
Well, we have good news for you if you want this lamp. Huckberry wants you to have this one.
For your chance to have it in your home, go to this post on Instagram and double tap that baby. That's it. Just 'like it' to enter. A winner will be chosen at random and announced on March 30th!