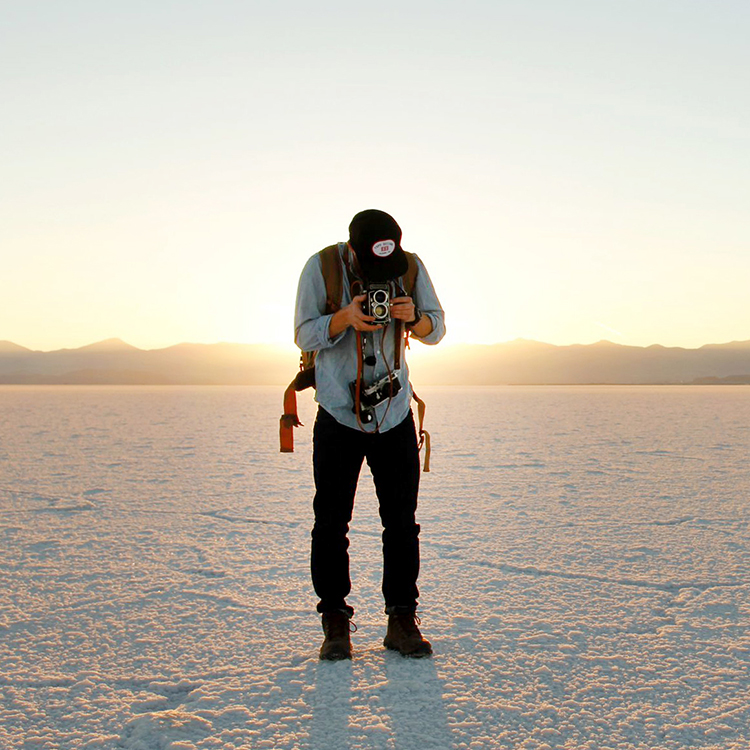 The Salt Flats. Our friends Matt + Ali told us we had to go visit the Salt Flats in Utah. I'm so glad we did. I've never been to a crazier looking place in my life. Shout out to As Cities Burn for turning a boring drive into an epic rock concert. We luckily figured out we both love their first album and it was a big bonding moment for us. There's no exit by the way for the Salt Flats. You just drive along the highway and then, turn.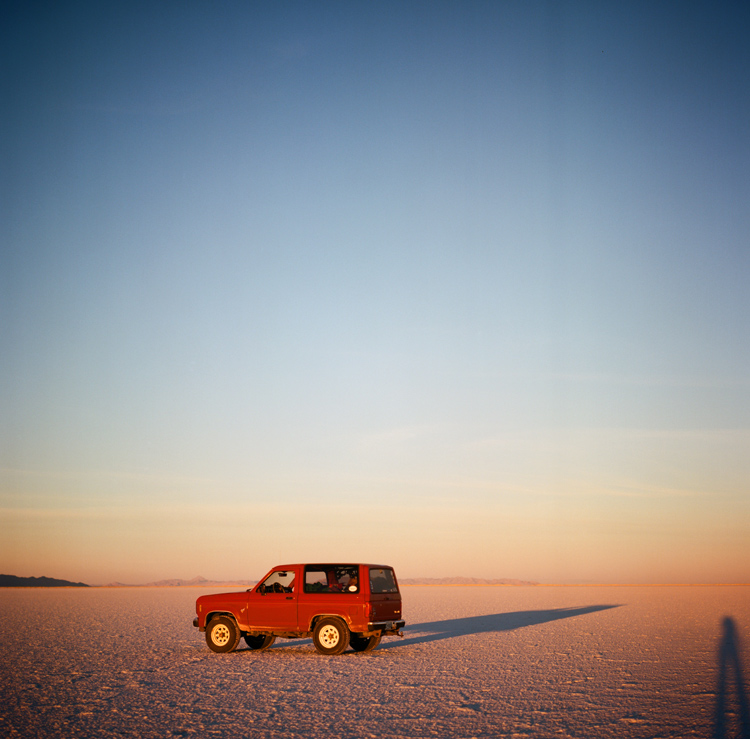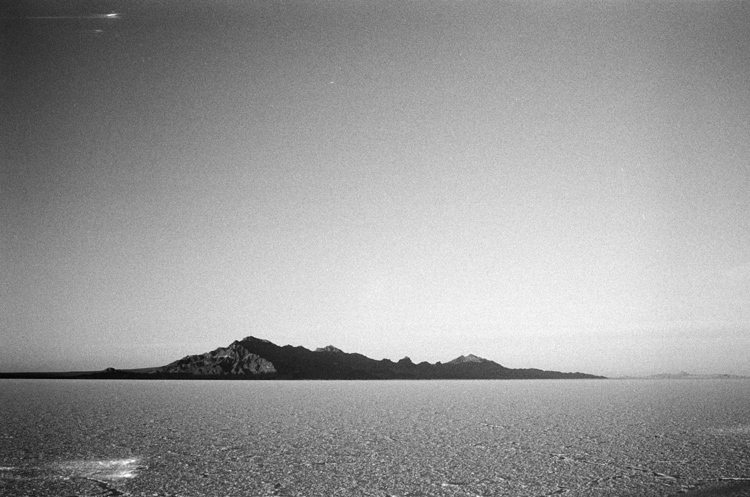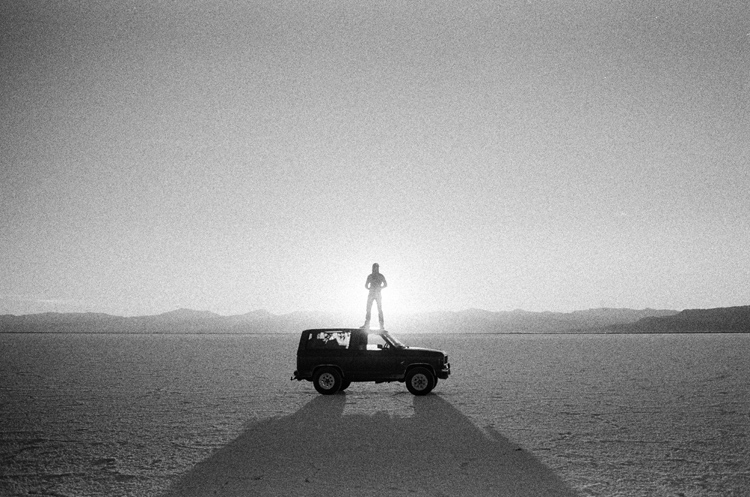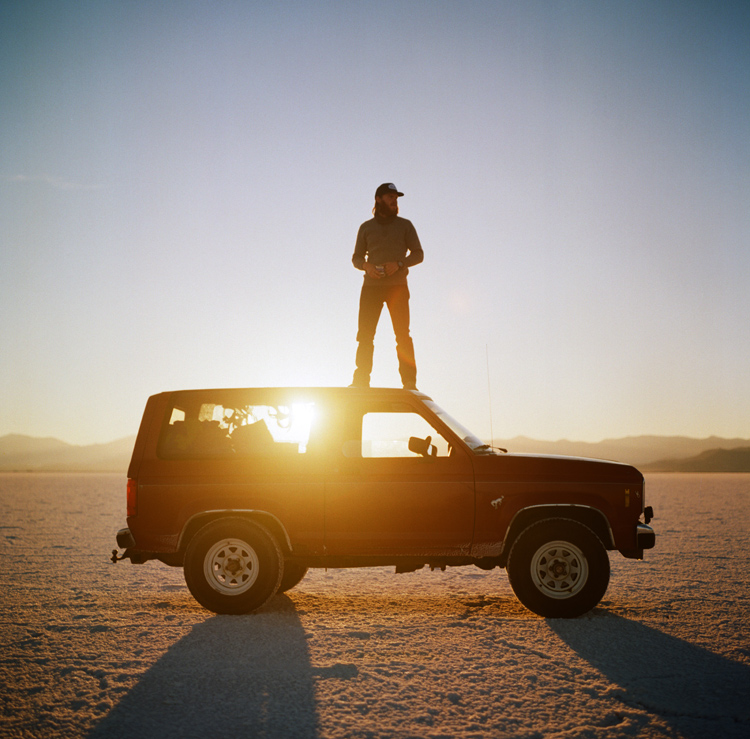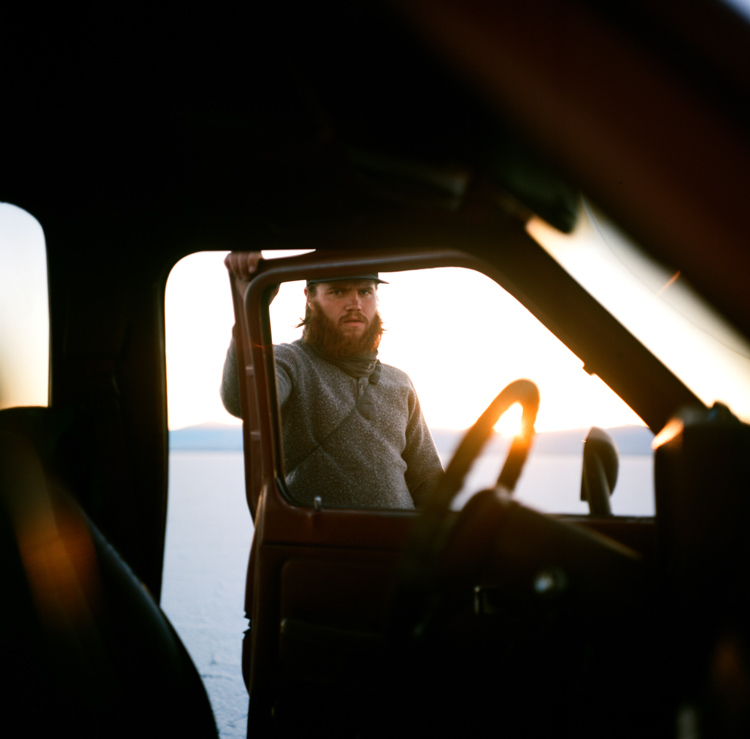 This could be my favorite photo I took of Kern. It's just epic. His look. The light. The bronco. The color contrast. I gotta frame this.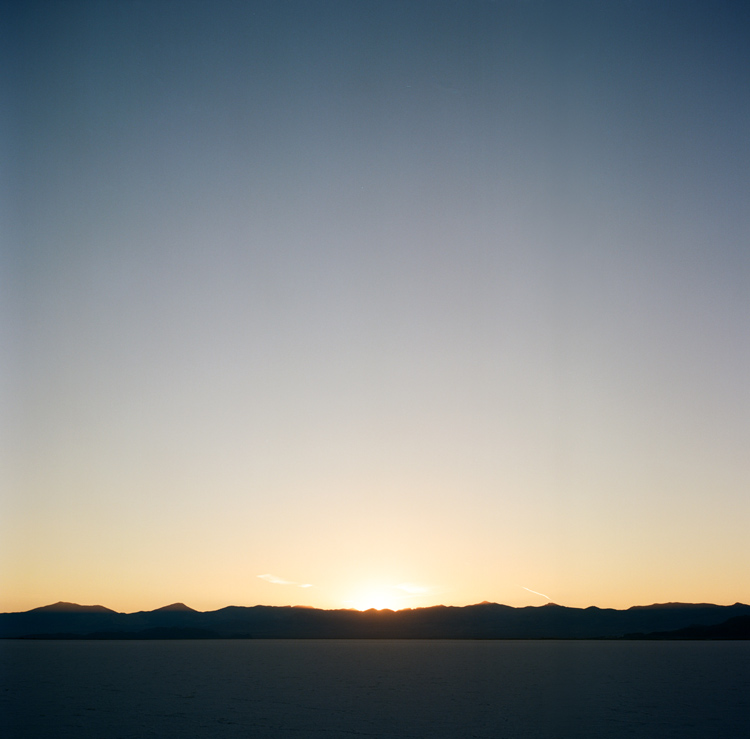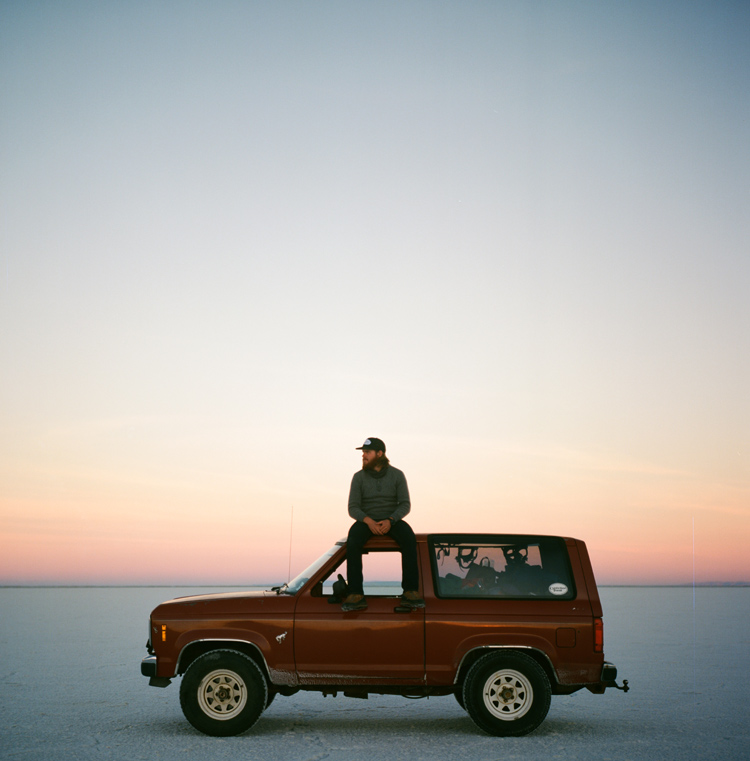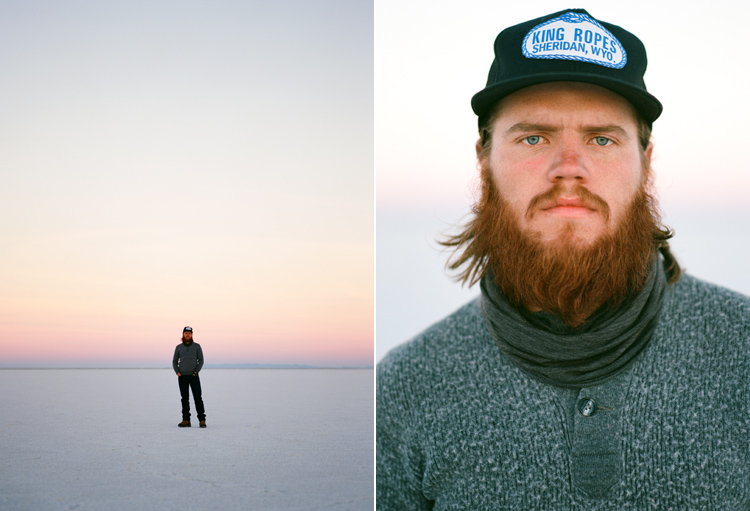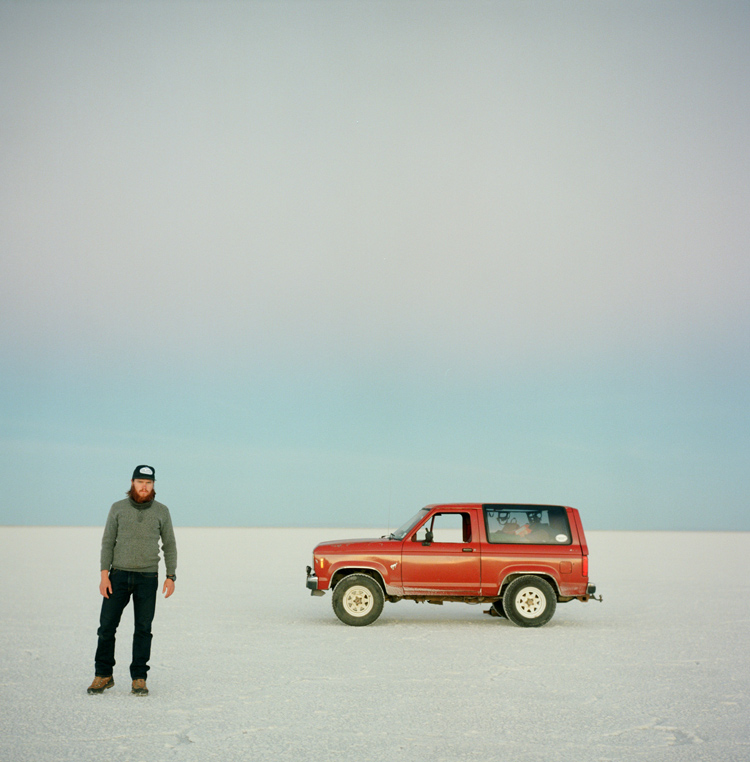 The Salt Flats are literally nothingness. Just miles and miles and miles of flat hard crusty salt-ground – that's the best way to describe it. As soon as we got out there, Kern geeked out and started driving super fast with his hands behind his head looking at me. I mean, theres nothing to hit the car or cause us to flip or anything. Its just a flat surface with nothing in your way for miles. Someone told me next time I go, I should just close my eyes and run. Man. The thought gives me chills. I can't wait to try that.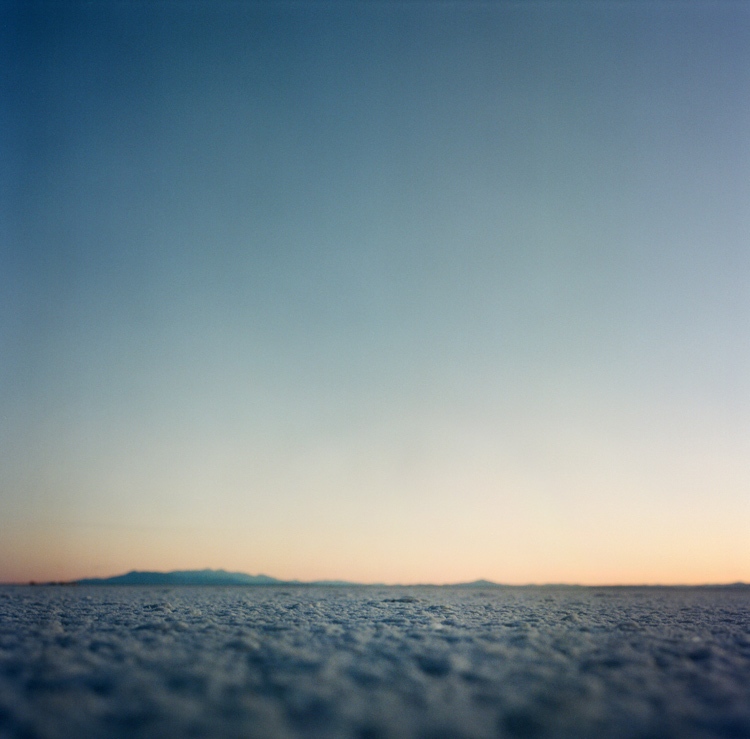 It definitely was not a perfect night. We cooked dinner and watched the most amazing moonrise ever. The biggest, most orange moon I had ever seen rose from the horizon. Of course it was too dark to capture on film and no iPhone could do it justice. You just had to be there. However, as we were leaving, we got the Bronco stuck about 5 feet from the road. Apparently the Salt Flats can also be like quick sand. I mean we got Buzz stuck. Thankfully some sweet guys helped us out super quick. Our trip could easily have been significantly changed if we hadn't met those guys.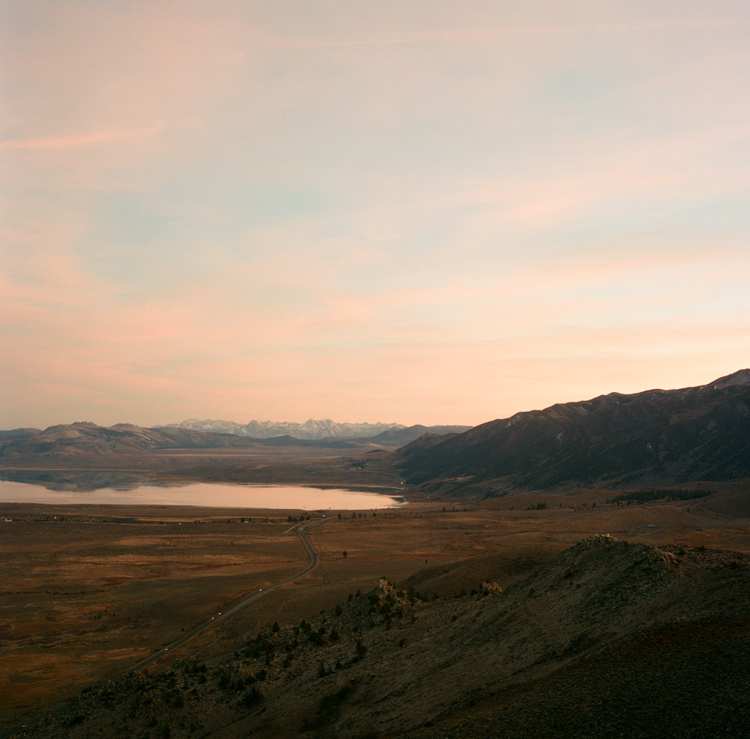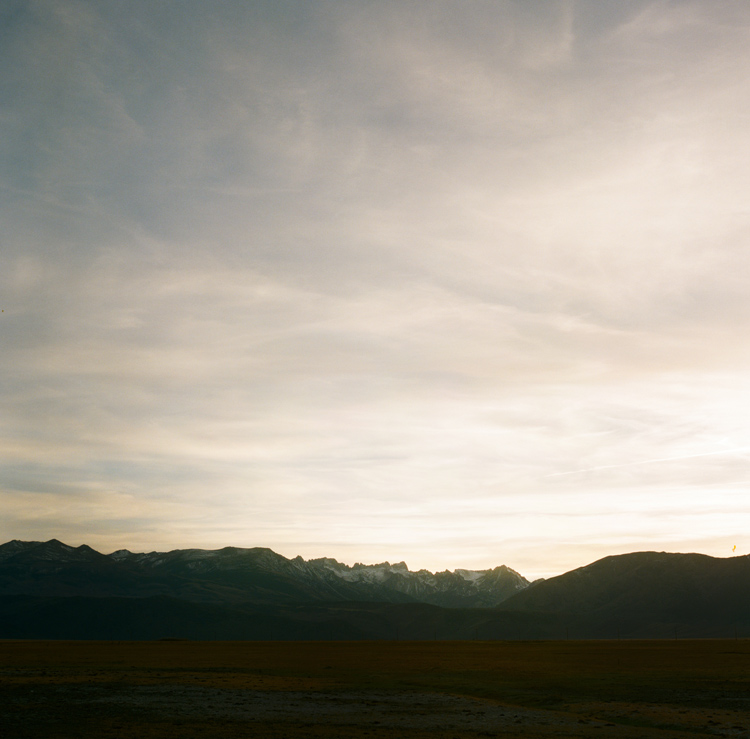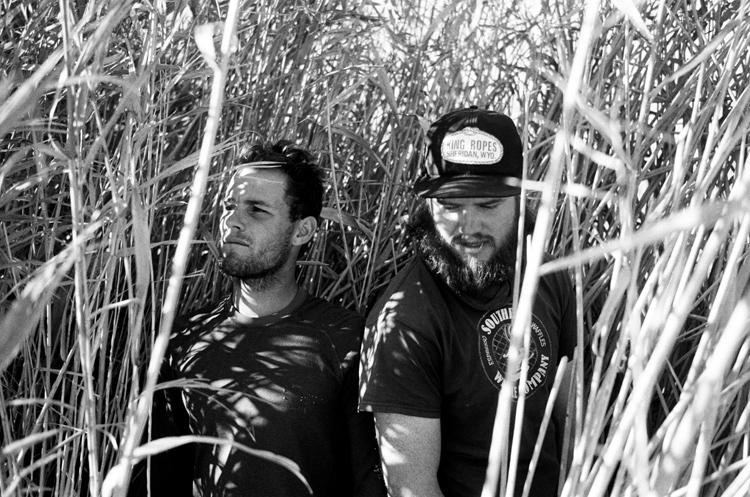 On the way to Yosemite, Kern noticed on Instagram that his friend from Santa Barbara, Dylan, was near us camping for a while. After an hour of searching random camp sites, we connected with Dylan. We ate, drank, and listened to the latest Bahamas record.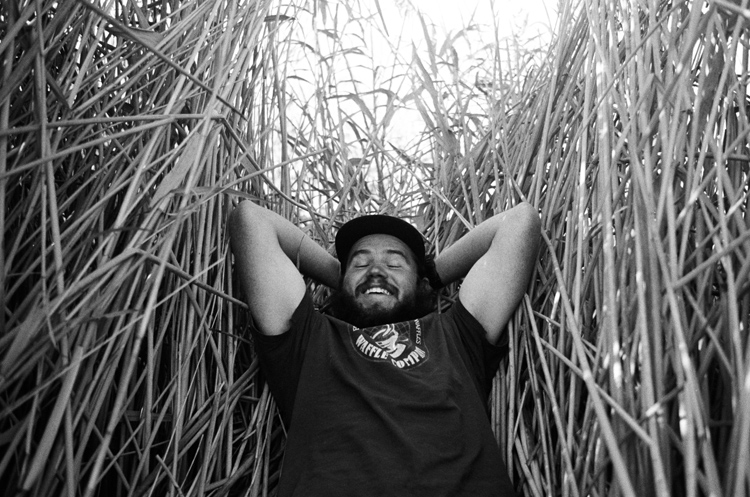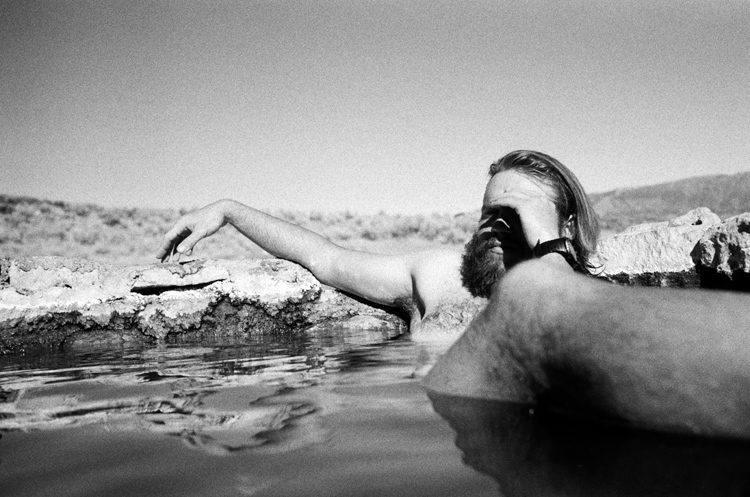 The Crab Cooker. Kern took me to this badass natural hot spring in the middle of nowhere. The directions were super sketchy and Kern made me promise not to tell anyone. I can't post a lot of photos from here because there were other people there when we arrived and there's an unwritten rule that you have to be naked. It was easily one of the most badass times on the trip.
Here's a photo Kern took of me. It shows you how isolated the hot spring was.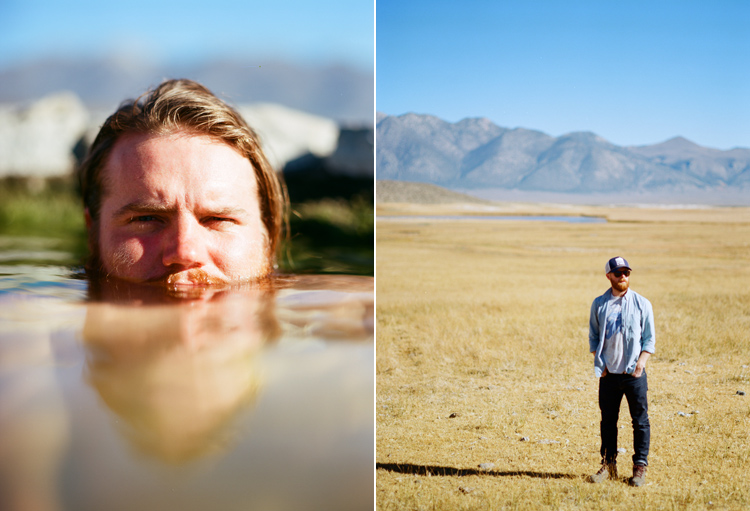 Tomorrow, Part III – Yosemite.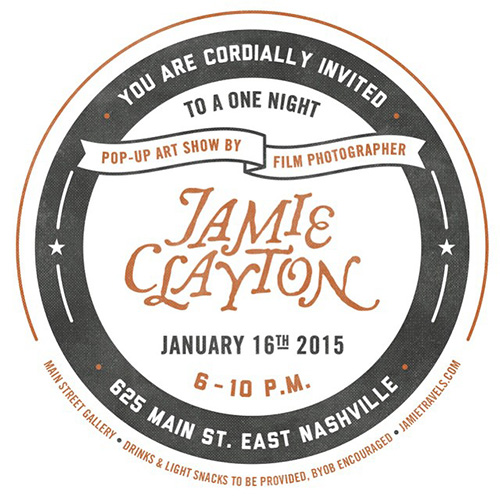 Hey, Nashville! Jamie is throwing a party and selling prints. You should be there.